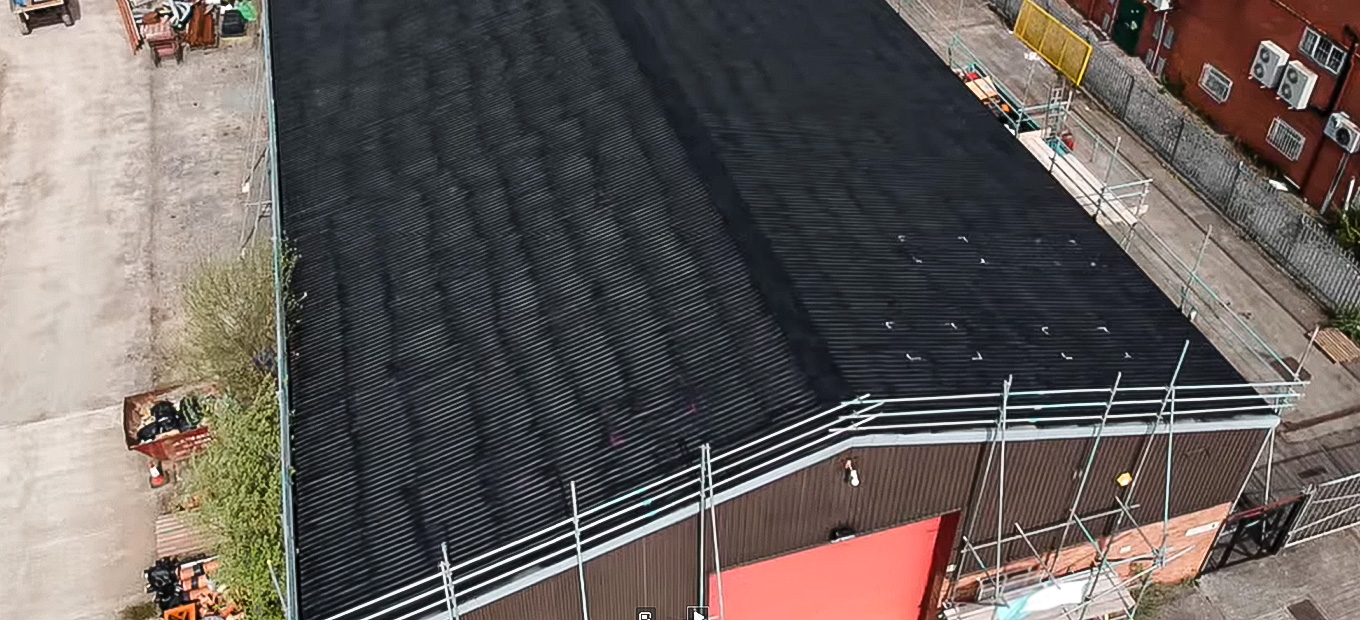 ASBESTOS ROOF WATERPROOFING-Most Cost effective Way of Waterproofing an Old Asbestos Roofs
To remove asbestos roof sheets is very expensive (costs thousands of euros and ranges from €15 to €25 per m2 depending on access etc) and is also dangerous as the building needs to be completely closed down in order to carry out such works which costs YOU more money too…
Sounds expensive right? It is..
Then you move on to the cost of the brand-new roof (€150 to €250 per m2)
Costs – Examples of Asbestos Roof Costs based on 1000 m2
Our Solution: is cost effective and can be done in working buildings without disruption or huge costs as can be seem below..
Our Hard & Durable Closed Cell Spray Foam is ideal for following the profile and contours of every shape and size of roof.. we provide a full Insulation Service which can be protected & waterproofed with GacoPro, the High Quality Liquid Rubber Waterproofing system which also fully bond and follow the details and profiles of the roof.
So in summary our system Fully seals and insulates every crevice of the roof surface (some argue spray foam insulation and liquid rubber waterproofing systems are better than all traditional systems as they are both seamless and can fix and fill all problems and potential issues for an average of €70 per m2 depending on access which is far more cost effective than any other solutions.
So the cost for our method IS FOUR TIMES CHEAPER THAN REPLACING YOUR ROOF!
Our Maths:
20 per m2 - Spray Foam Insulation
50 per m2 - GacoPro Waterproofing
10 per m2 - Access & Safety Equipment (average)
= €70,000 plus vat (which you can pay off over 10 years etc)
Now lets have a look at the alternative option (which is great if you have a few million in the bank and are looking for a place to invest your fortune)
Competitors Solution..
Remove & replace the Asbestos Roof (€20 per m2) & install a new insulated roof panel (€250 per m2) & access and safety equip is approximately €15,000.. giving you a total of €270,000 plus vat.

Competitors Maths:
15,000 – access & safety equipment
15,000 – Asbestos removal
???????? – Cost of business being closed down.. Priceless?
Comparison – 285,000 plus vat –V- 70,000 plus vat.. So we have saved the client €215,000 plus vat (and the inconvenience of closing your business for a month or two)